Chitty Chitty Bang Bang in Humpty Doo!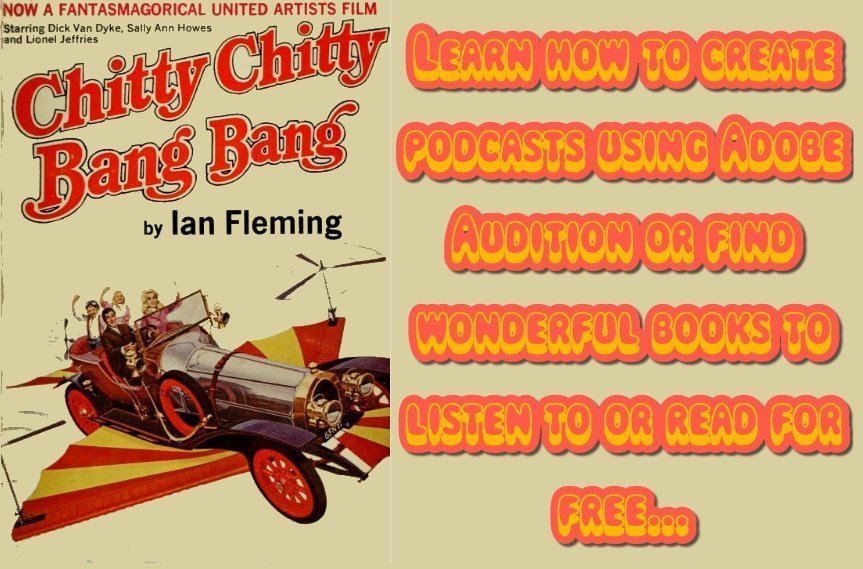 As a young boy my Mother worked in the Paspalis drive-in located in Nightcliff, where the current day Nightcliff Woolworths shopping centre exists. We saw films there until after I had completed high school.
The advent of video tapes and the cost of land began to put an end to drive in theatres. In the current Netflix generation, the notion of video tape contributing to the demise of drive ins may seem far-fetched but it was true.
Cinemas faired better, although the theatre where I watched Chitty Chitty Bang Bang as a young boy was not the victim of technological advancement, but rather the fury of Cyclone Tracy which destroyed most of Darwin in the wee hours of Christmas Day 1974.
Sitting up the back of the Star Theatre in the canvas chairs in 1970 watching the premiere of this movie Chitty Chitty Bang Bang starring Dick Van Dyke, Sally Ann Howes and Lionel Jeffries based on the book by famous James Bond author, Ian Fleming was and still is a cherished moment for me.
Amazingly, by today's standards where people are expected to sit through marathon movies without an intermission, in this movie – in large colourful hippie style font – the words intermission splattered across the screen, driving us temporarily outside the viewing area into lobby where refreshments and discussions about what had happened so far in the movie ensued among those of us drawn into the notion of adventure, bad guys, good guys and an impossible flying car…
Fast forward to 2019 and through a chance borrowing of a book in Humpty Doo (again from my Mother) titled Readers Digest Great Stories for Young Readers, I stumbled across an abridged extract from the original story of Chitty Chitty Bang Bang.
This I recorded with the intention of sharing it with one of my nephews and one of my nieces who are of an age where listening to stories via podcast may be interesting for them.
An additional purpose was to start podcasting stories and combine them with my blog and share the techniques of recording stories with Adobe Audition or if you don't have access to Audition, then Audacity.
As soon as I start with a project like this, I find quickly that there are other learning nuggets worth sharing through my Learnshifting blog and I have to resist the urge to include those snippets along the way in the same blog post. Luckily though it provides great fodder for future posts.
So, this is where we reach a fork in the road for you as a reader or listener. If you are looking for sources of stories which you can read or listen to for free, then go to this blog entry by none other than the folks from Readers Digest. Where I am retrieving books from is Archive.org which has an amazing trove of content.
If you are interested in listening to the stories I am recording from the 1969 edition of Readers Digest Great Stories for Young Readers, check out my buzzsprout account. Buzzsprout is a podcast publishing and hosting service. I am using the free version, so my episodes (stories) expire after 80 days plus I can only upload 2 hours' worth a month – which given that it is just an experiment is fine for me.
If you are interested in seeing how a professional voice performer sets up to record, check our Dave Werner's tutorials on Character Animator where he includes the complete workflow for creating a performance piece using Audition, Character Animator and more… The part of the really engaging 2 hour video you will want to watch is really just the first ten minutes…
Adobe education exchange has a great free podcasting course which includes all the tips you need to create a podcast including getting rid of background noise, levelling, applying effects and exporting… Here is a tutorial from edex on podcasting and I would recommend this tutorial also from the Audition website.
Although I never got to fly in Chitty Chitty Bang Bang, my own flying experiences in my ultralight make up for it…