Reading Parents – count words read to your kids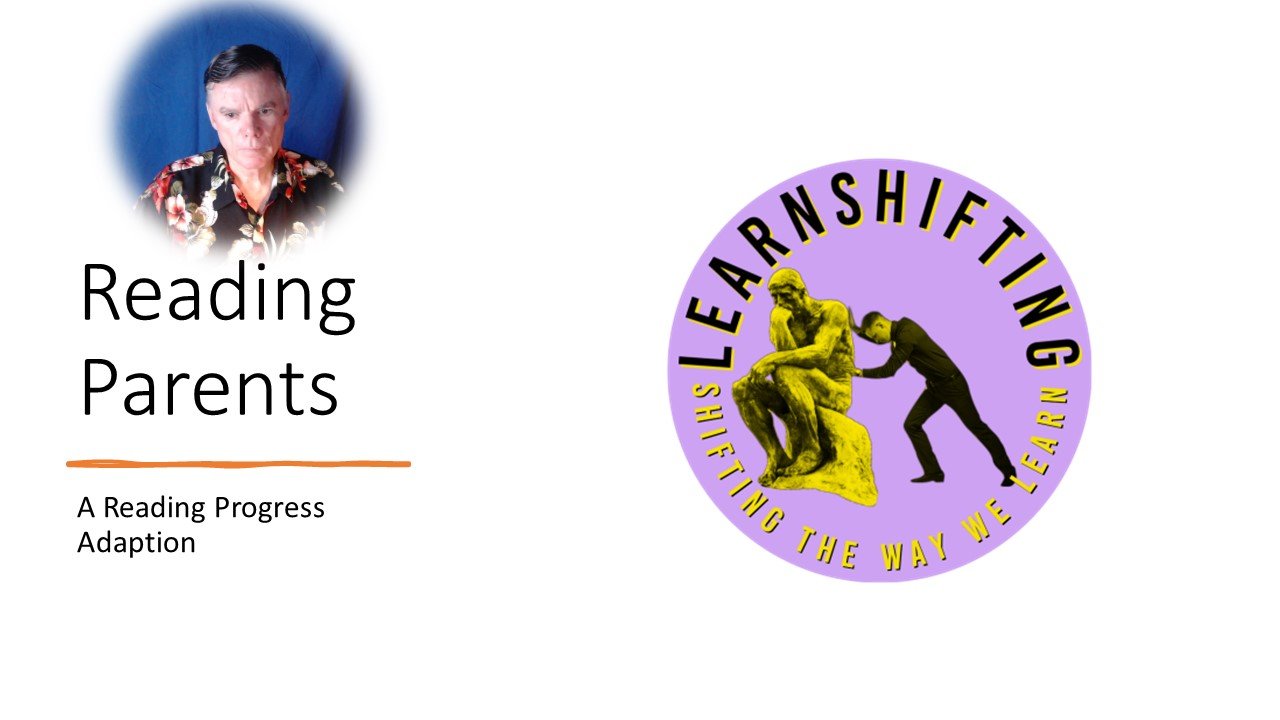 Reading Parents – an idea for adapting reading progress to have parents track the number of words they read to their children at home in the same way they might count their steps when they go walking. I don't work for Microsoft but Reading Progress is a great free tool for use in schools and this presentation is a concept piece on how we could potentially make it more fun and game/questlike to track your progress on the number of times and volume you read to your children… Because it is proven to make a massive difference before students even reach the classroom. In the same way, counting steps provides motivation (and sometimes guilt) to keep going, Reading Parents could help parents establish the great habit of reading to their children and continuing that habit with app motivation. Close those reading rings!!
What if we could record the number of words that we read to our children when they are young every night in the same way we automatically record our steps when we go for a walk?
Microsoft has a great tool called reading progress which is used to allow children to read passages assigned to them by teachers. What if we could modify that tool to allow a parent mode where they could read from any book, paste in passages and as they read, reading progress is counting the number of words read at a particular time and providing positive feedback not on the content of the words read but of the number of words read to the child?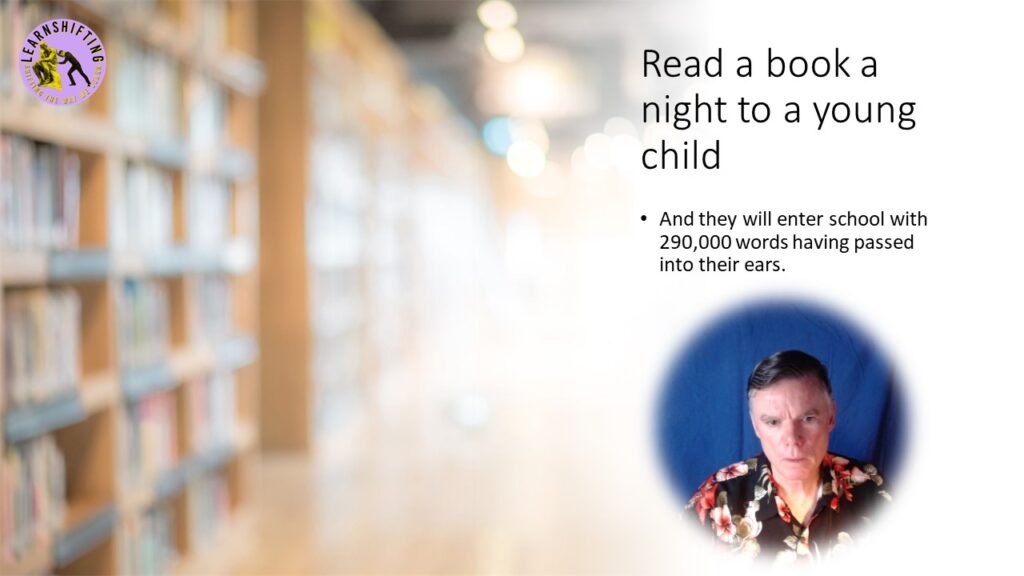 A "million word gap" for children who aren't read to at home (osu.edu)
Based on reading to a child until they are five years old. When a child enters school if they've never been read to they will have 4662 words. If they're read to one or two times per week they will have 63,570 words; three to five times per week, 169,520 words; daily, 296,660 words; And five books a day, 1,483,300 words.
That is amazing and I think we could adjust reading progress to convert it into "Reading Parents" with a gamification of words read.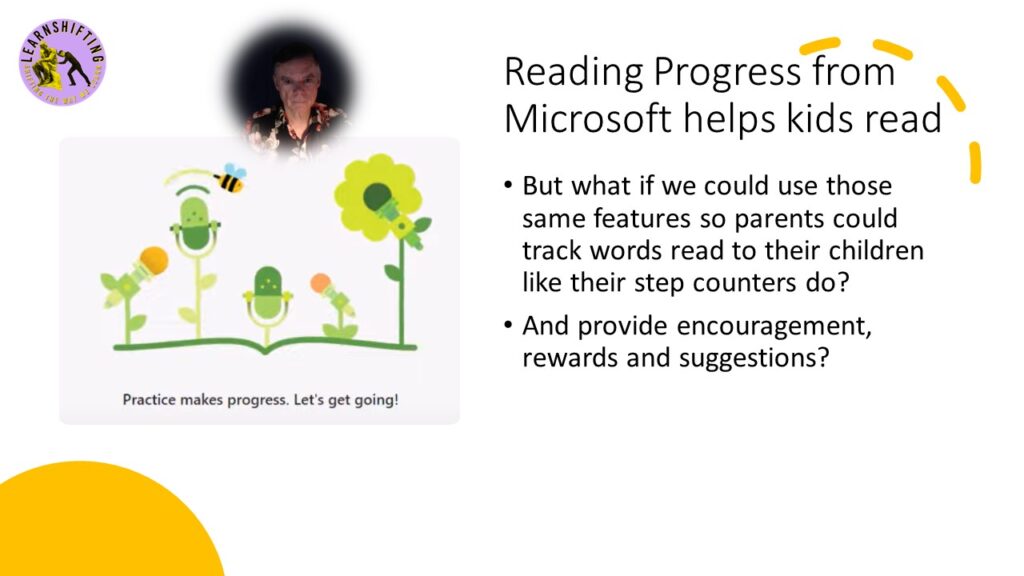 Reading Progress is a super cool educational tool built into the education version of Microsoft Teams. It enables educators to set passages for students who can then read those passages and have that recorded with or without a camera. The results are analysed by the system with the opportunity for teachers to review that work and the accomplishments and trends I presented through reports and insights within the system automatically. This allows students to be benchmarked in their reading progress much more quickly than using traditional one-by-one reading solutions with teachers.
Of course, if we can add an advantage before these students even reach kindergarten through encouragement and challenges to parents using tools like reading parents and adoption of reading progress that would provide even better outcomes for students at an earlier age. I hear everyone talking about the number of steps they've walked this becomes the new norm and I think we can do the same thing with the number of words read to our children.
I'm sure we can build a bespoke application that does this but my thoughts are that adapting reading progress would be much quicker.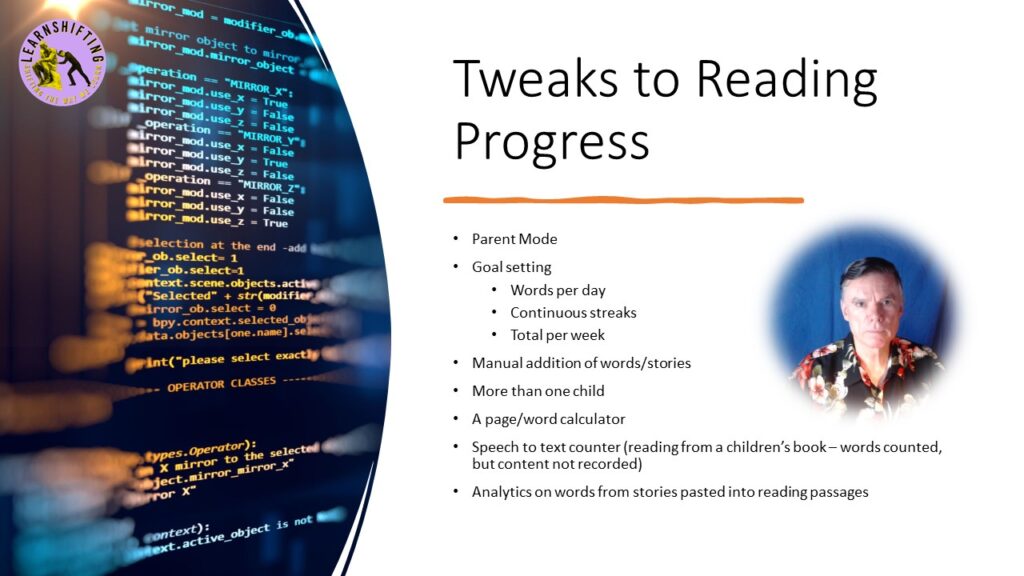 So what would we need to do?
There would need to be a "Parent Mode" so that the work was not being assessed as it was being read.
There would need to be goal-setting tools for the parents such as words per day, words per week the ability to present awards for streaks number of continuous days reading to your child. There are many combinations.
Parents would need to be able to cut and paste words and stories and be able to save those stories.
They would also need to be able to enter a manual count of words from books that they had read. Providing a word-page calculator would also be useful.
Also having the ability to set challenges to the parent for multiple children and in the case of blended families, multiple parents and carers.
Adding a speech-to-text counter so that when the parent presses record it counts the words that are spoken back but does not record the content that's being read. My thoughts around that have to do with copyright.
From content that is pasted into reading parents, analysis of reading age and any other metrics available could be presented in summary form to the parents.
Microsoft or another company may already be working on such an app… I have no idea, but if this inspires the Reading Progress team to fold this into their roadmap, I think it would have a positive impact on millions of families.
I can imagine a future conversation around the water cooler with parents saying that "I did my 10,000 steps today and recorded 7000 words read to my child. " "Have you closed your reading rings today?"
This post was inspired by Josh and Kristin, great parents who read to their children.