My PowerPoint Confession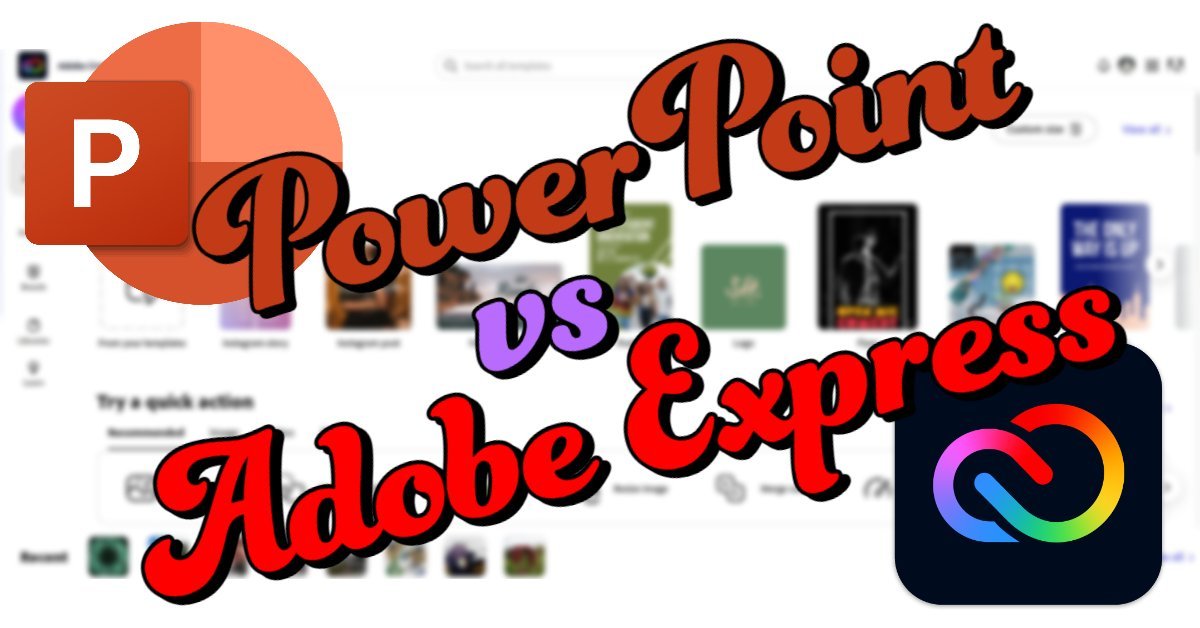 PowerPoint was released in April 1987. This was before Windows was a thing. It was actually released on the Macintosh first. Photoshop was released shortly after in 1988. I started using PowerPoint in 1989 and it has been a firm favourite ever since. Microsoft has continued to develop its features and because it is a stable part of the IT landscape in almost all education jurisdictions, not to mention workplaces, it is fair to say that if you create a file using PowerPoint it will be able to be read by whoever you send it to.
So what is my confession?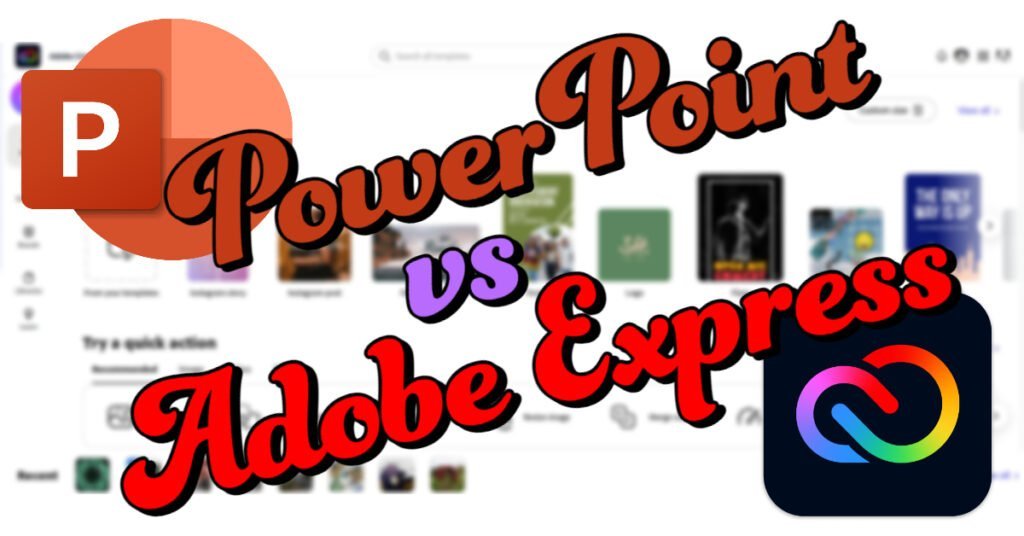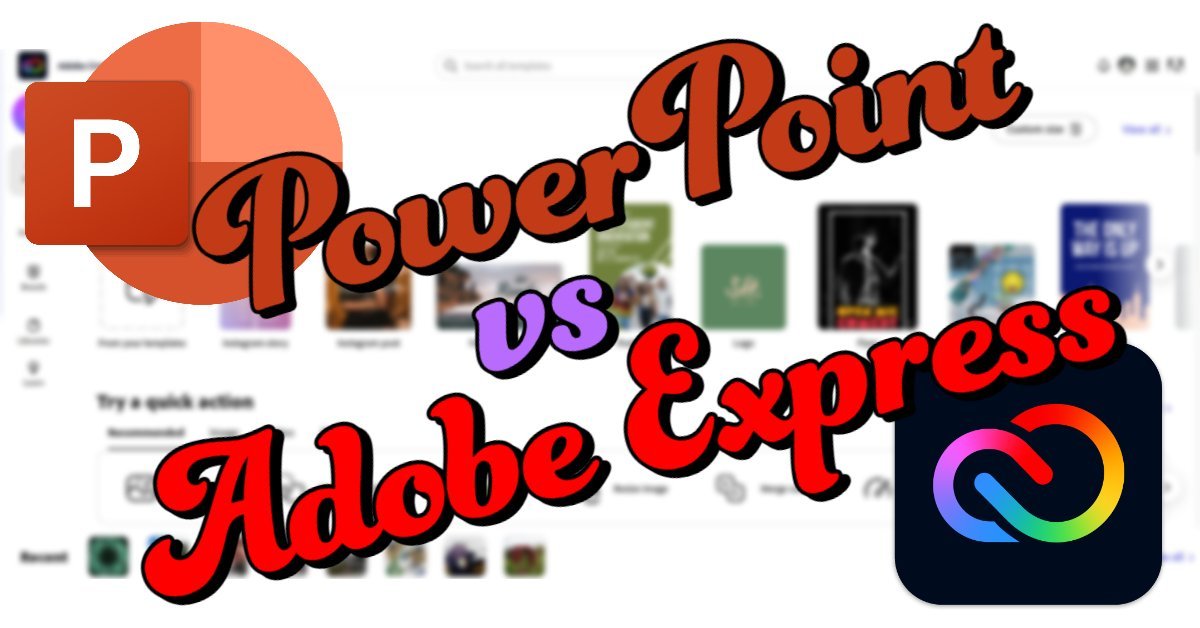 I use PowerPoint for many things but one of them is to create the feature graphics for each my blog posts including material for Adobe presentations. I felt a little guilty as I felt I should be using Adobe products for Adobe training sessions. Let me quickly add that I know it doesn't matter – use whatever tool you are comfortable with, have access to and gets the job done.
The reason I use PowerPoint is that I can quickly assemble combinations of text, icons and images onto a screen and then export that screen, or page from PowerPoint as a graphic. They are put together very quickly and are meant to be a visual representation of what the blog is about.
It was quicker for me to do that in PowerPoint than Spark Post or even PhotoShop.
Well, that has changed with the release of Adobe's creative cloud express. I can now quickly go to express.Adobe.com and using the online app formerly known as Spark Post, I can create a compelling WordPress feature graphic for inclusion at the top of my blog in no time at all. Having access to powerful text manipulation features not to mention 20,000 fonts along with access to over 100,000 images from Adobe stock I can be assured that my blog image creations are not only copyright compliant, but they look good as well.
I know some folks spend a lot of time on their feature graphics because it might be a full-time job for them or their creative capabilities and professional levels with graphics drawing programs is in that expert field. For the rest of us who want to include something relevant but produce it quickly, express.adobe.com which is available free to everyone, suddenly puts the easy creation of graphics for things like blogs within everyone's grasp. 
Now I don't use Canva, but I understand it's features are very similar to that of which the new express.adobe.com offers. I'm very proud that Canva is an Australian company and I urge you to explore what the differences are between the 2 products if you are using Canva at the moment. One advantage that Adobe has in our education jurisdiction is that every student receives the full education version with additional features for free.
PowerPoint still forms a major part of my daily work, as I use it to ideate, develop and share a lot of my training material. So it will continue to play a major part in my daily creation work.
But if you want to create more graphics more quickly that are also very good-looking then check out express.adobe.com.
The last 2 images and of course the one for this post have been created using express.adobe.com.
Try it out and let me kow what you think.