3 Great Lessons to Start with Spark (Adobe) plus a bonus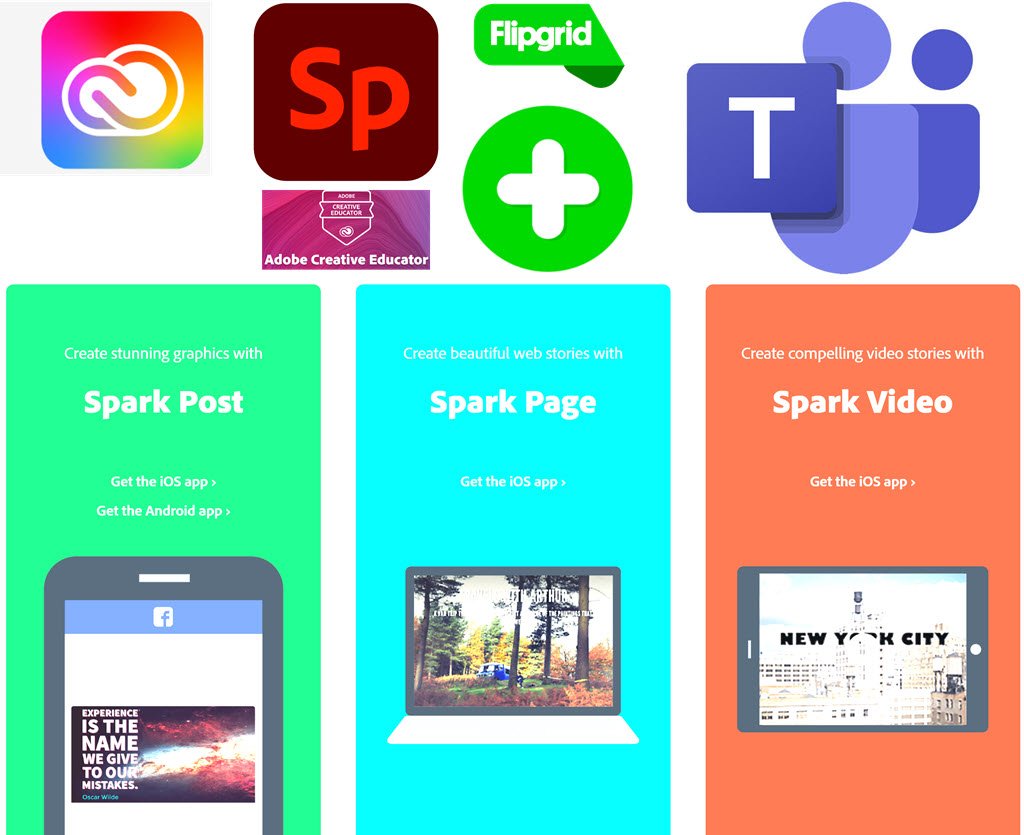 Regardless of whether you have signed up to use the Adobe Creative Cloud in your school… (If you are in the Northern Territory School System the price is incredible so contact me if you haven't heard about it)…
Adobe Spark Post, Video and Page coupled with some other incredible apps like Photoshop Camera and Photoshop Express are free and great for people of all ages to use to create their stories.
Tanya Avrith put together a fantastic post on Distance Learning with Adobe Spark and I recommend you have a read and check out her on demand webinar about it.
Here are three getting started lessons complete and ready for you to use. 
Additionally, for those who use FlipGrid (Again for NT Schools we are getting closer to incorporating it into MS Teams) – Here is another post from Tanya showing how you can now simply link and embed a Spark Video right into your FlipGrid.
I do talk about Adobe Spark a lot and that is because it is good – produces nice videos… easy – young and old can pick it up in minutes and finally it is free.