Ahh Adobe, You've done it again…

Adobe Max concluded last week and along with it came a slew of product enhancements and excitement which we have all looked forward to each November.
What's really great about Adobe is that they're willing to show you research projects they are working on even if it is not 100% polished. But I have to say even the 100% not polished is pretty impressive. This is co-design at an international level. All videos and master class presentations are here…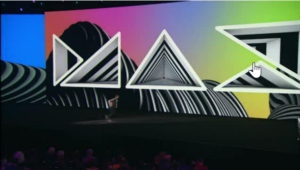 I should push this video down and slightly away from all the new things, but I wanted to call out the fact that with 30 years of photoshop under our belts – there are many great videos covering techniques that have been around for a while but we may not have been exposed to them… so embrace the new features, but also uncover the gems that lay buried in the many years of product development at Adobe…
Interestingly the video above which contains 22 great tips for using photoshop doesn't even cover features in the new release of photoshop.
…and on to the new Photoshop – It now works on iPad as a native app!
Back to Adobe Max, I include some links below to the feature demonstrations of the product updates and sneak peaks of new products that were shown last week. Who knows I might even be going to Adobe Max next year.
So one of the new products released last week was project Aero and if you click on the thumbnail below there is a one hour seminar which introduces augmented reality and also shows some of the things that you can do with project Aero. You can download project Aero for free and use it on your iPhone or iPad. I'm sure you'll have a lot of fun with it.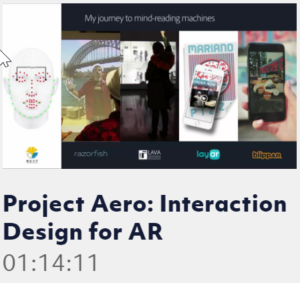 In terms of my own development I am undertaking a course from the Adobe EdEx which is the Adobe education exchange on developing a mobile app with Adobe XD. My intention is to take that prototype which almost functions like a native application on my iPhone and transform that using Livecode into a practical application for conducting the pre-flight of the ultralight aircraft type that I fly.

I am maintaining a journal (this link will continue to be updated over the coming week) as part of the course in another Adobe product called Adobe spark page which basically allows me to create a website consisting of pictures videos and words and sharing that with people like you. What I like about that product is that it is free as is Adobe XD for you to download and use. These aren't limited products… these are fully fledged products that you can use constructively in your daily work.