Using OneNote in the Classroom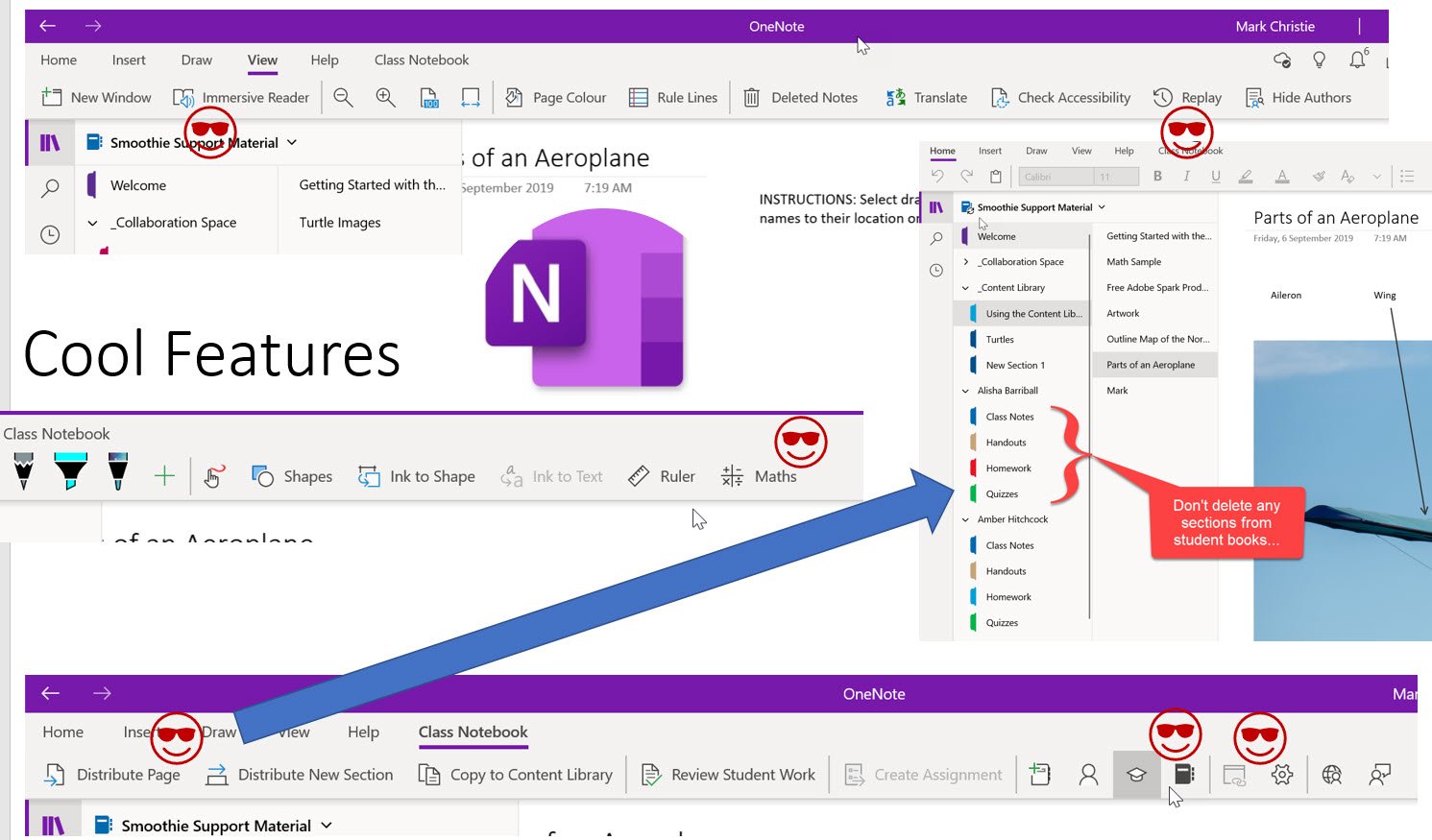 I prepared an episode of the video seminar I conduct at work called smoothies. These are short 15 minute webinars aimed at passing on a tip or two for our ICT teachers in our schools. Although aimed at primary school ICT teachers, I really enjoy the input received from dedicated ICT managers in the higher education schools.
I had a chance to visit a primary school and see firsthand the interaction between teacher, student and a large presentation screen controlled by notebooks on the network. Although this alone represented a considerable amount of investment it made me think about the software application that could be used to both present, collaborate, review, mark and return work without the need for cables or emails.
That's what made me think about OneNote from Microsoft which is provided freely to anyone who wishes to download it. It has a feature called the classroom notebook which is the subject of the embedded video I include below.
I haven't attempted to cover all of the features of one note just six that are pertinent for a primary education teacher.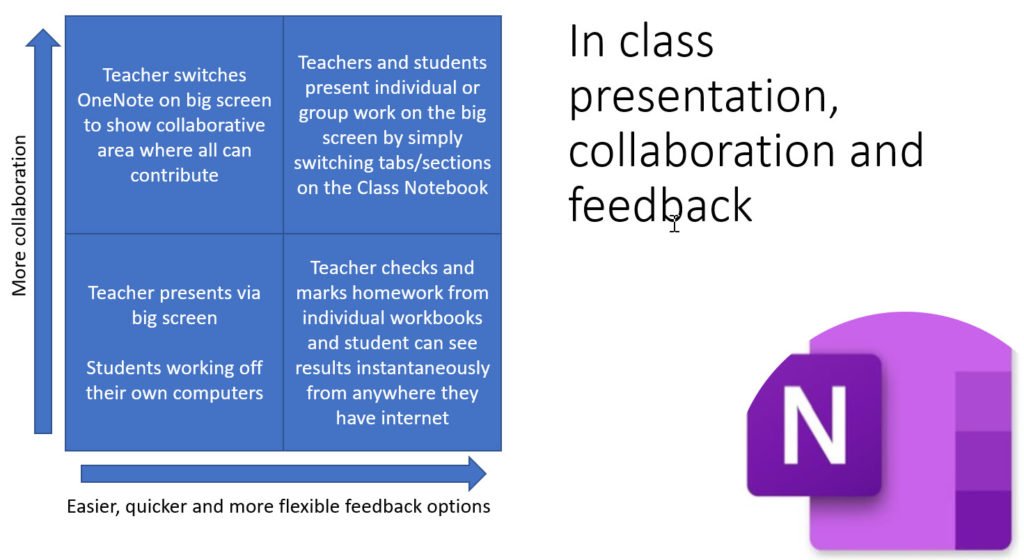 I would love to hear how you are using OneNote in your classroom or another tool to provide that interactive collaborative experience between students themselves and a teacher as a facilitator with a big screen as centre stage.