SMOOTHIES 23i2 – Microsoft Education Adobe Podcast and Animate from Audio
In this week's episode of Smoothies, I covered the new Podcast Tool from Adobe. It's still in beta but it is fantastic. It allows you to record a podcast or an audio file in any environment. Through AI it cleans up any background noise and allows you to edit using text because it actually converts your voice to an editable text file.
Read more

: SMOOTHIES 23i2 – Microsoft Education Adobe Podcast and Animate from Audio
You can download that file and bring that into a podcast or video or PowerPoint or anything like that.
We used it to import into the "animate from audio" feature in Adobe Express and it gave us better-sounding voice and allowed us to animate a puppet with audio.
This particular sample I'm downloading and inserting into the WordPress blog post. And we can play that as an audio file as if we actually had a podcast embedded within our blog page, which is pretty cool. I can simply include the transcript as this text for those who don't want to play the audio.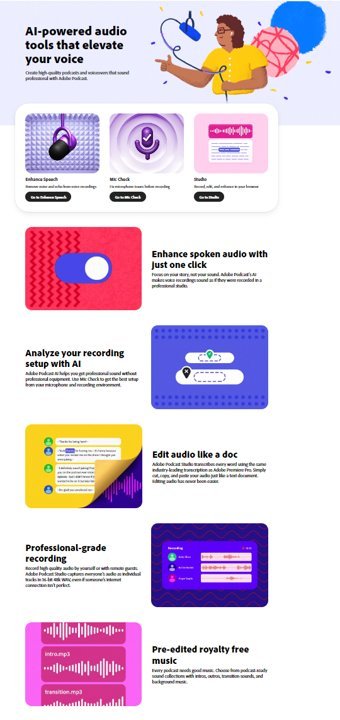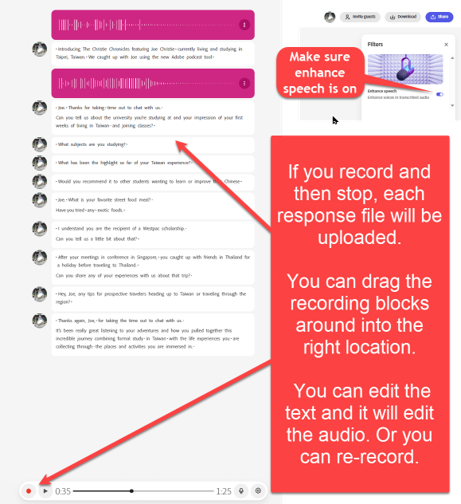 After creating a great-sounding audio file, we wanted to integrate that into a video using a puppet animation solution called "animate from audio" which is part of the new Adobe Express. Rather than me try to explain and show it, check out this great video from Dave Werner aka OK Samurai who gives a great demo of how to create a segment with two characters from Adobe Express having a conversation.
I followed along with the video above and created my own video in no time. Check it out.
You can check out this and previous 2023 episodes of SMOOTHIES which stands for "Short Multimodal Online Opportunities To Help Interested Educators Succeed"
In this week's episode I also gave a shout-out to the Education Resources for School Leaders | Microsoft Education page which has a great series of colourful guides to the Learning Accelerator Tools and other apps and add-ins to help educators succeed.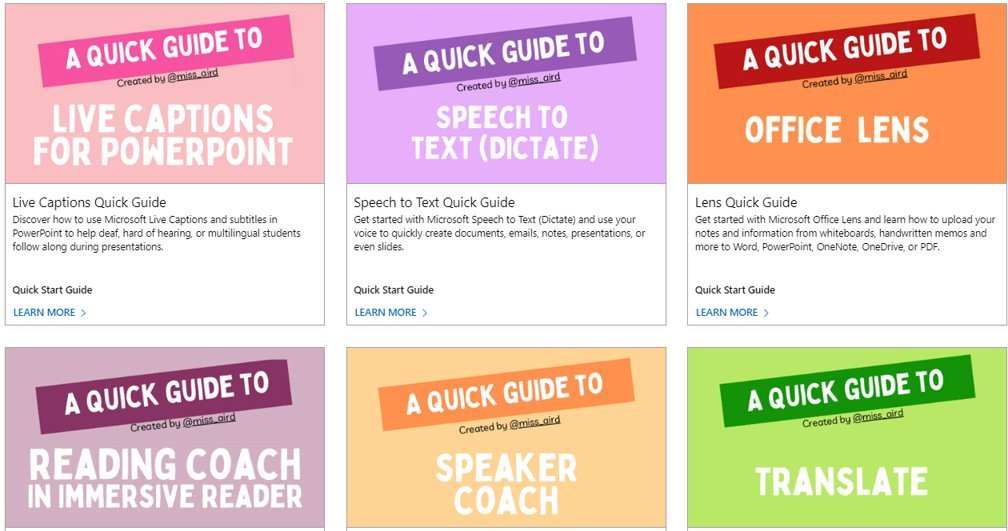 That's all for this week.